HVSLQ Series Primary Current Injection Test Set
I Overview
HVSLQ series high current generator is a special equipment designed and manufactured for electrical equipment and industrial and mining enterprises to conduct electrical equipment tests. It is suitable for current load test and temperature rise test of various Test thermal relays, switches, transformers, AC contactors, protection circuits, etc.
It can output a large current for a long time, or it can output a maximum continuously for a short time. Directly measure CT's transformation ratio and polarity; and switch action time; it is a destructive test for bad test articles.
This series of products adopt the split / integral structure according to the difference in volume and weight. It has the characteristics of stepless output current adjustment, stable current rise, large load change range, reliable work, simple and safe operation, etc., and can be used as an industrial or mining enterprise for up-flow or temperature Current source equipment for litre test. An essential equipment for power supply companies, large factories, metallurgy, power plants, railways and other depts that require power maintenance.


Ⅱ the main technical parameters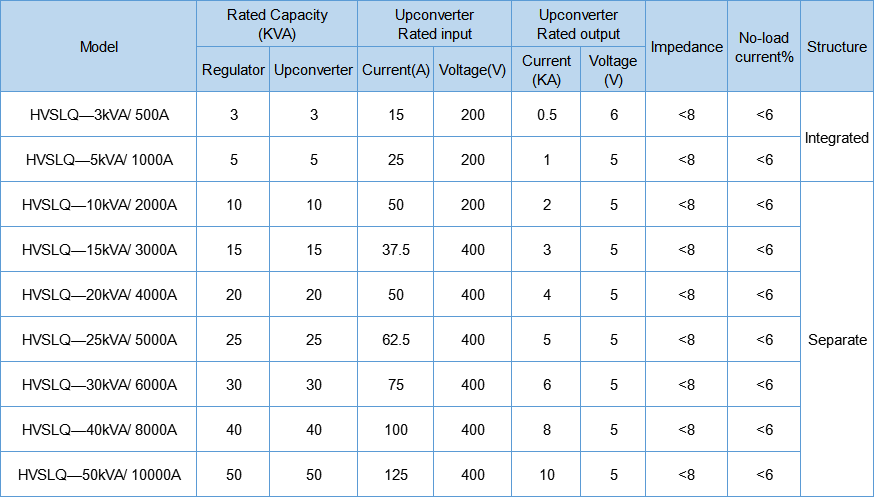 Special requirements can be customized according to users.
Ⅲ

Working principle
After inputting the working power to this series of products, the large current required for the test can be obtained by adjusting the output voltage of the voltage regulator. The working principle diagram is as follows: (electrical schematic diagram)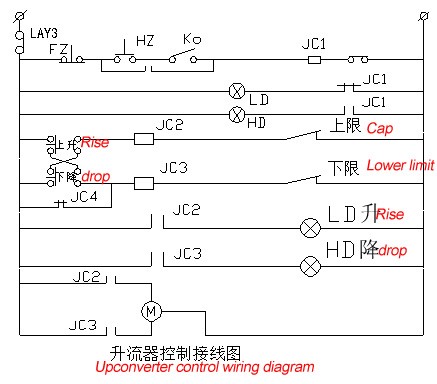 FZ: Open HZ: Close Ko: Zero switch DL: Overcurrent relay JC: contactor LD: green light HD: red light M: reversible motor TD: voltage regulator SLQ: current booster CT: current transformer LAY3: master switch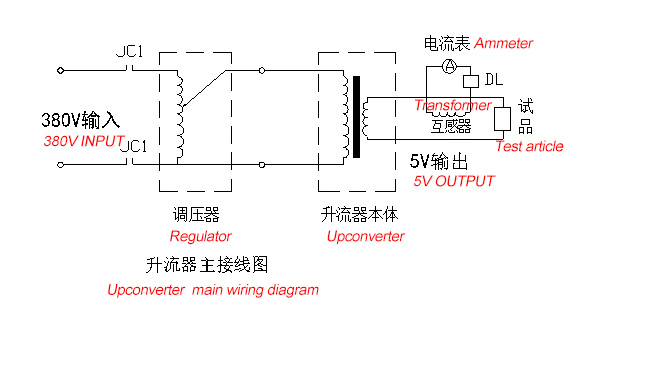 Ⅳ Method of use
1. Connect the circuit according to the working principle diagram (considering the high-current conductor at 5A / mm). The transformer casing and operation console must be well grounded.
2. Turn on the power, the green indicator light on the operation panel is on, and then press the start button, the red indicator light is on, indicating that the up-converter is waiting for up-flow.
3. Press the up button to make the output current indicate until the required current value.
4. In the test, if an abnormal situation occurs, the power should be cut off immediately, and the test should be carried out after the cause is found.
5. After the test is completed, press the down button to return the voltage regulator to the zero position, and then connect the stop button to cut off the power: the test wiring can only be removed after cutting off the working power to ensure safety.
6. In the case of overcurrent protection action or opening, the voltage regulator returns to zero automatically.
FAQ:
1. When can I get the price?
We usually quote within 6 hours work time after we get your inquiry. If you are very urgent to get price, please call us or tell us in your email so that we will regard your inquiry priority.
2. What about the delivery time for production?
Honestly, it depends on the order quantity and the product. Usually our leading time is within 7 working days after order confirmation.
3. What is your payment terms?
We accept EXW, FOB, CFR, CIF, DDU, ect. You can choose the one which is the most convenient and cost effective for you.
4. How much will the Shipping cost and time be?
This will depend on size of your goods and method of shipping (by sea/ by air/by Express) and your designated seaport or airport. We will be grateful if you can spare us some minutes to evaluate the cost based on the information of product.
5. Could you please tell me the Warranty Period of your product?
Our warranty period is one year free and lifelong maintenance. If the product is damaged (if not man-made damage), in the first year,we will send free parts for replacement. Over warranty, maintenance is paid service.
6. Do you have Technical Backup to all customers from different countries?
To be sure,our technical support is always available and quick response.
We are manufacturer with much on-site testing experience, thus we know how to deal with your problems. Moreover, our engineers can go to your country to support if needed.