HVKC-HB Three Travel Comprehensive Tester with High-Voltage Switch

Other names: Circuit Breaker Analyzer

Breaker Timing Tester
High-Voltage Switch Tester
Time measurement: 12 circuits fixed openning (closing) time
Openning (Closing) Inner-phase with asynchronism
Openning (Closing) Interphase with asynchronism
Closing ()penning) Bounce Time (Bounce Times)
Testing Range: 0.01ms~200s, Resolution:0.01ms
Velocity measurement: instant openning (instant closing) velocity
Appointed time slot( stroke segment or angle segment) average velocity
Velocity measurement range: 1mm sensor 0.01~25.00m/s,
0.1mm sensor 0.001~2.50m/s
0.5°angle sensor 1 cycle/ 0.5°
Stroke measurement: moving contact stroke (stroke)
contact stroke (separation)
overshoot stroke or retrace (over travel)
liner sensor :50mm, resolution: 0.1mm
345 wire sensor : 345о,resolution:0.5о
Matching sensor: 300mm, 1000mm, acceleration sensor, laser sensor.
Description:
Measuring three contact travels at the same time.
Inspect various grades of voltages in high-voltage circuit breaker's mechanic dynamic characteristic parameters about oil lack, oil excess, vacuum and sulfur hexafluoride, to provide convenience to many kinds of breakers.
Interior integrated operational power supply , without needing on-site secondary power supply, is convenient and easy to use on site. It provides the range adjustable power supply from DC6~270V with 20A of current.
Equip with liner sensors, rotation sensors, universal sensors and holders, and dedicated fixed multifunction connections, which could be easy to mount.
Fit for all types about SF switch, GIS composite apparatus, vacuum switch, oil switch, produced in domestic or abroad.
Host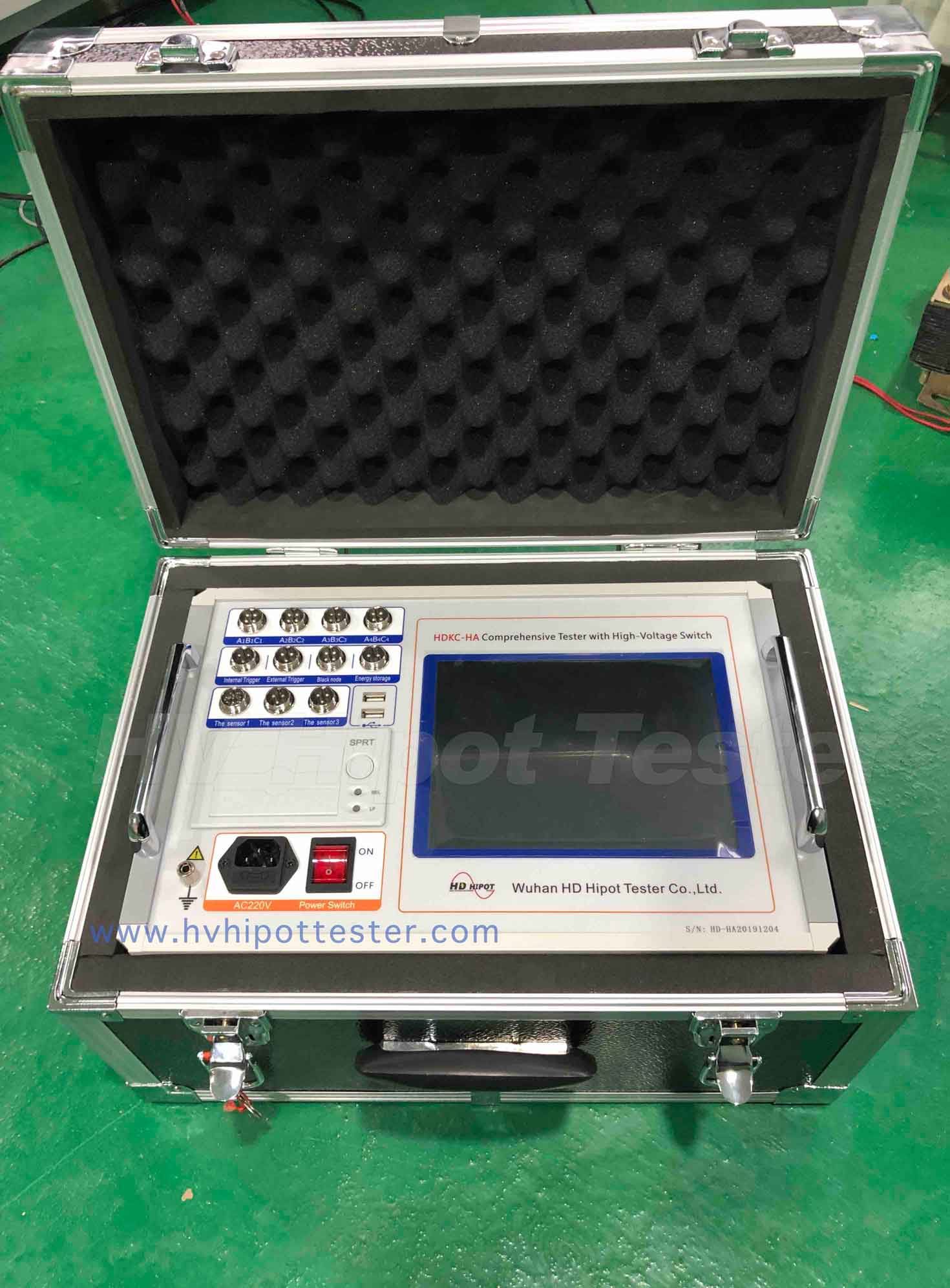 Accessories: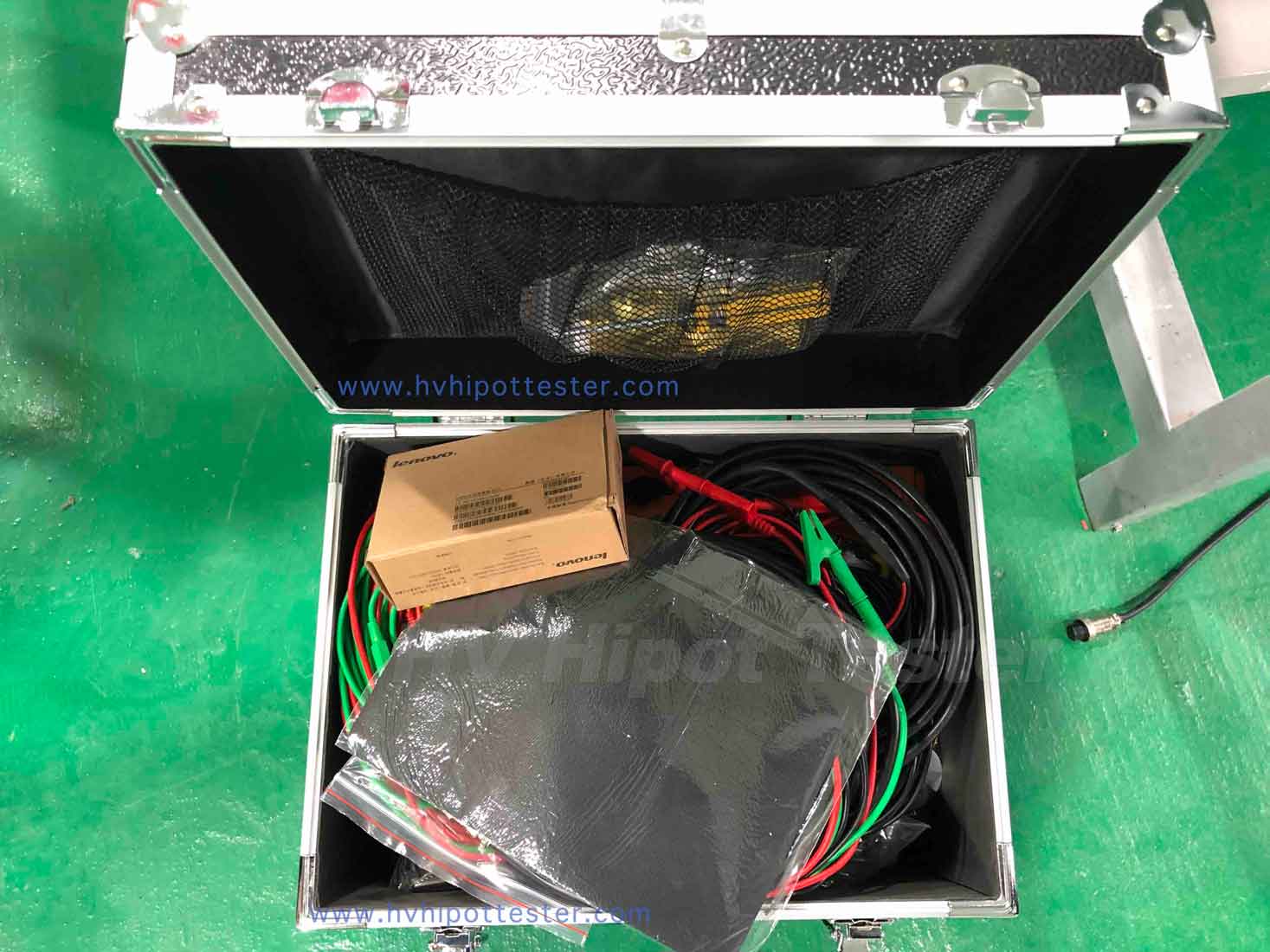 3 Rotating Sensors to measure three contact travels at the same time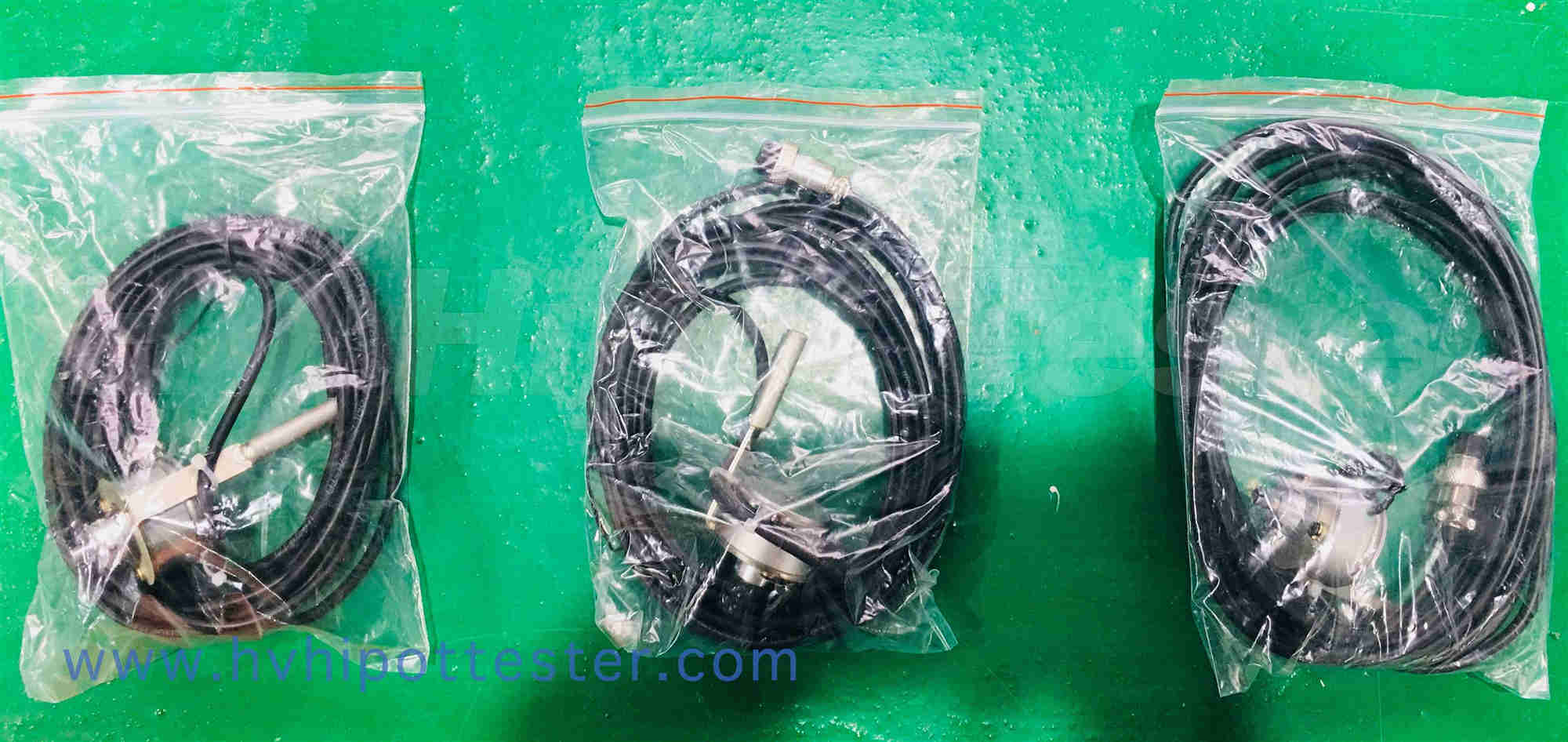 More information:
Project, News, Video,please kindly click the letters to view:
Product: Multi-channel HVKC-HA high voltage switch comprehensive characteristic tester
Tutorial Video: HVKC-HA Circuit Breaker Tester
News: HVKC-HA Circuit Breaker Tester