HVJF-S Partial Discharge Detector

Other names: Partial Discharge Tester/ Analyzer

PD Tester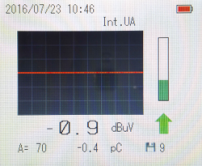 Operation guide Of HDJF-S Ultrasonic Partial Discharge Detector:
Pls Click here.
Applicable scope:
The non-intrusive mode is adopted to detect and locate the partial discharge defects of the high-voltage electric equipment.
Sensor configuration
-Standard: UA, TEV
-Optional: Sensor network for transformer, high frequency sensor for GIS, sensor for high-voltage cable,or other senors customized according to user's requirements.
Detection principle:
UHF (Ultra High Frequency) method, UA (Ultrasonic Analysis) method and TEV (Transient Earth Voltage) method.
Detection frequency band:
UA: 40~200KHz
TEV: 3~100MHz
UHF: 300~2000MHz.
Measurement range:
UA: -90~80dB
TEV: -80~10dBm
UHF: -80~10dBm.
Sensitivity: the minimum sensitivity is 10pC (specifically determined by the distance between the sensor and the discharge source).
Sensor:
a) Ultrasonic sensor: 20~200(kHz);
b) EV (Transient Earth Voltage) sensor: 5 ~ 100MHz;
c) UHF sensor: 300~2000(MHz), with directional reception characteristic.
Software function:
a) Continuously detect UHF, TEV and ultrasonic signals to judge whether there is any partial discharge;
b) Display the variation tendency of the detected signal in a real-time manner to intuitionally judge the development of the partial discharge signal;
c) Field data storage function;
Description:
Partial discharge does not cause the electric discharge of a completely short-circuited electrode. Such discharge usually has a very small amplitude value, but it will certainly cause the continuous deterioration of the property of the insulation layer and finally cause electric equipment fault.
The partial discharge emits energy in following manners:
Electromagnetic energy: radio wave, light and heat;
Sound energy: sound wave and ultrasonic wave;
Gas: ozone and nitric oxide.
The most practical non-intrusive detection technologies are all based on the detection of the high-frequency signals and the ultrasonic signals in the electromagnetic spectrum. The product is an instrument which has simple operation and is specially developed for detecting the activities of electromagnetic waves and ultrasonic waves.
Host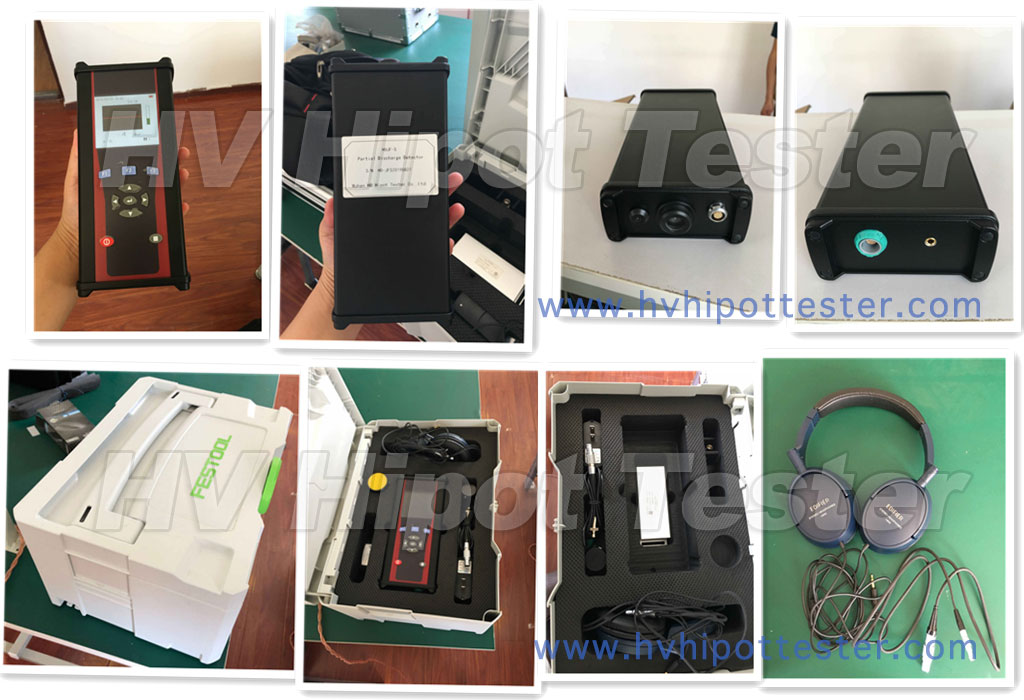 Accessories and Explanation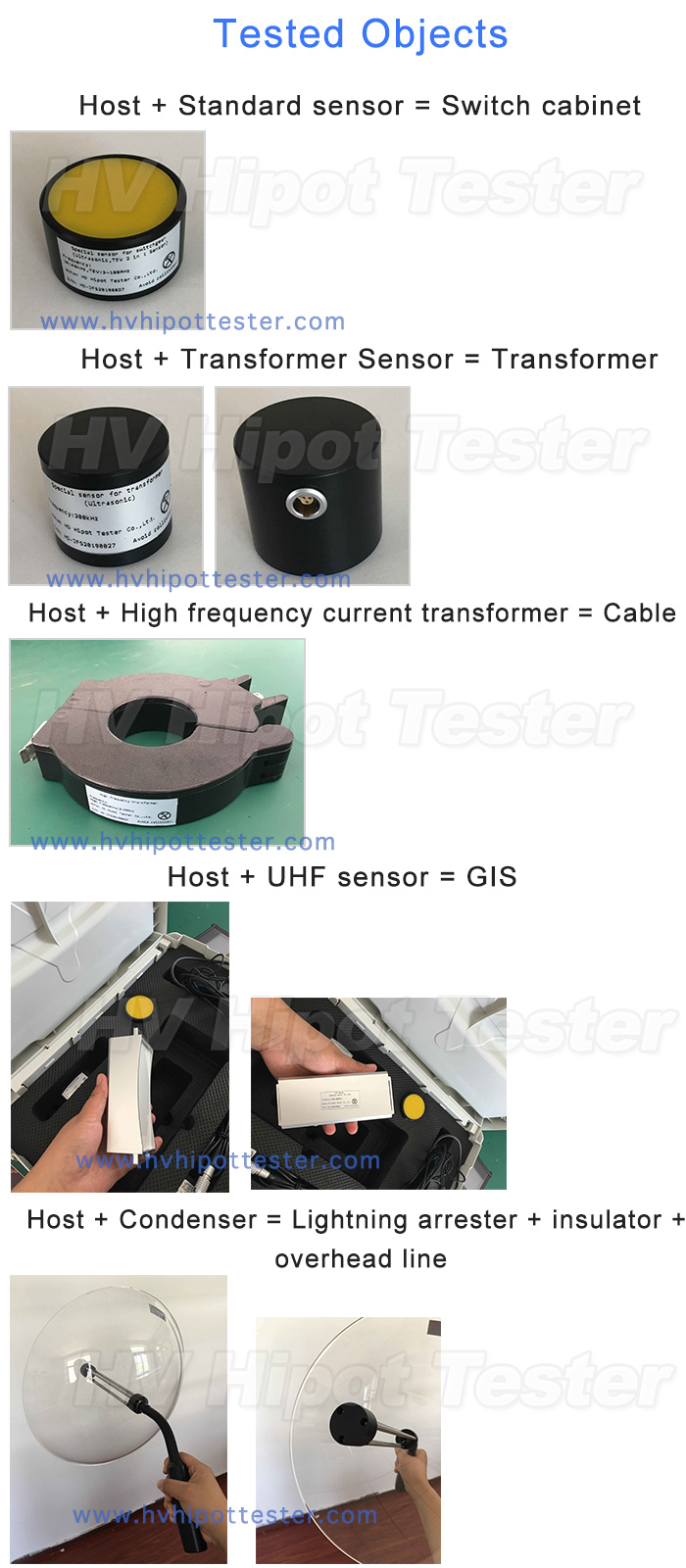 More information:
The difference between HVJF-S Series (HVJF-S, HVJF-S PRO, HVJF-S PRO01) ultrasonic partial discharge testers, please click to view.
1. Related Project, News, Video,please kindly click the letters to view:
Product: HVJF-S Series Partial Discharge Detector
VIDEO: Tutorial Video of HVJF-S Partial Discharge Detector
NEWS: HVJF-S Partial Discharge Detector PURCHASED by Our VIP006 customer
News: HVJF-S Partial Discharge Detector PURCHASED by Our VIP066 customer
PROJECT: HVJF-S Partial Discharge Detector
2.Related recommendation,please kindly click the letters to view: